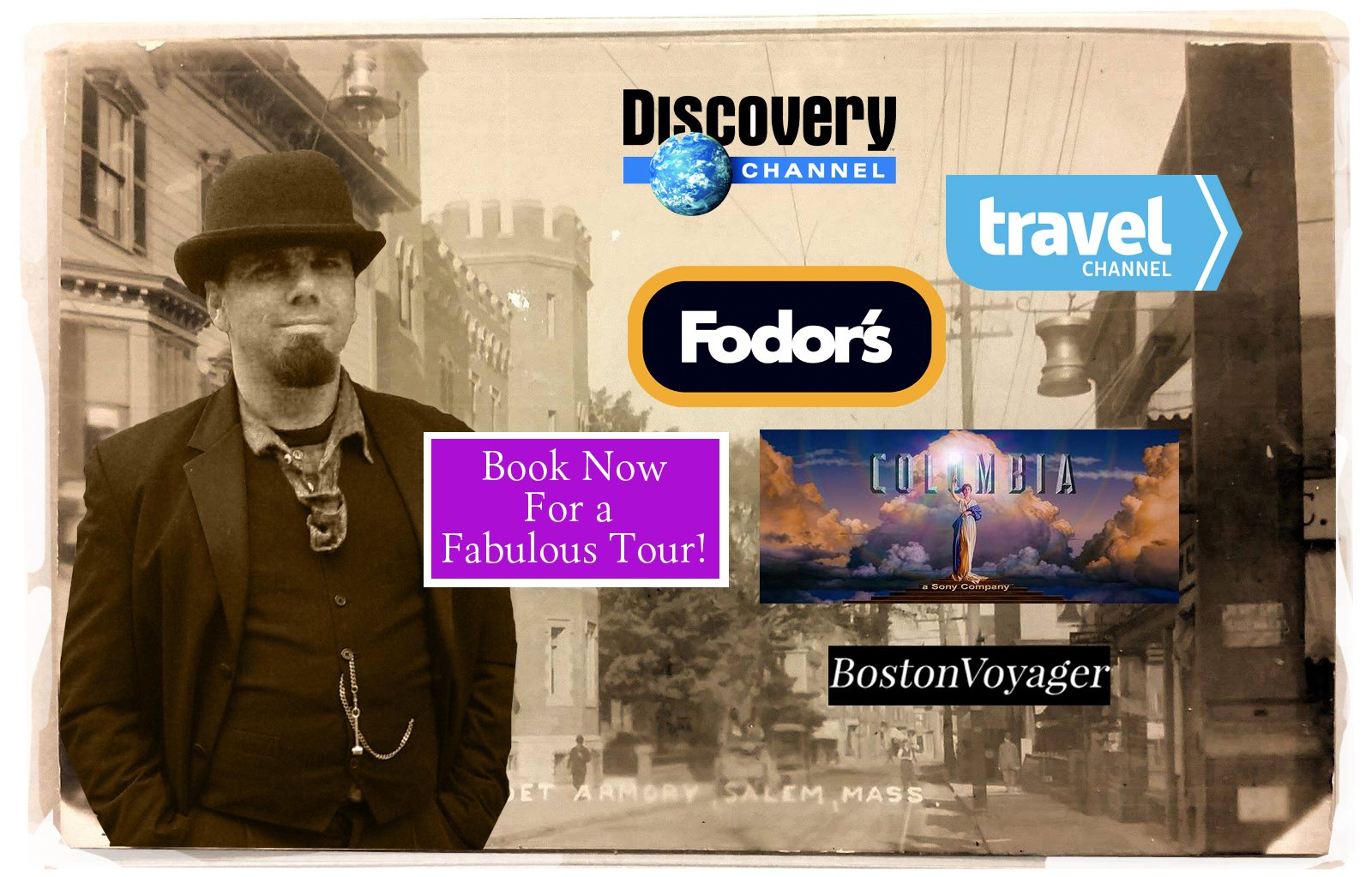 Media Inquires and Research for TV, Movies, Radio, and Books on Salem MA and More!!!
Watch your tour guide and author Chris Dowgin walk through the tunnels with Robert Irvine on his new show Kitchen Expedition!
Chris Dowgin has helped scouts from Columbia Pictures, The Travel Channel, and Discovery Channel research and film the Tunnels of Salem MA. In January 2018 Chris was filmed with Robert Irvine in the tunnels of Salem for his new show Kitchen Expeditions and toured with scouts during the filming of Flatliners by Columbia Pictures in 2014. He has the locations and contacts to gain access to the various tunnels in Salem and the history of those people who had built them. Also he has given authors private tours of Salem and the history of the tunnels to be used for creations of their works like Carol Perry of Witch City Mysteries. He has also helped local TV and radio stations produce content on the tunnels.
Also Chris' research has been used in The Librarians TV show and Janet Evanovich's/ Phoef Sutton's Wicked Charms. If you have a book project, Chris is available to help you with your research objectives.
For media inquiries * about shooting in the tunnels of Salem MA for TV or movies, or for original research in help of producing your TV show, book, or movie please contact Chris Dowgin at info@salemsmugglerstour.com. Also Chris has several lectures on the tunnels and how they impacted American history and has traveled the country. Ask for more info.
* Destination Salem, the official outlet for tourism for the city denies the existence of the tunnels; so come straight to the truth today and find out more.
Buy your copy of Salem Secret Underground:The History of the Tunnels in the City and Sub Rosa before you take the tour and have your tour guide and author sign it and give you a personalized drawing inside the front cover!

Chris' Photos:
Media:
Fodor's: 10 Offbeat Tours Around the US
Boston Voyager: Meet Chris Dowgin of Salem Smugglers' Tour in Salem
Travel Channel: Coming soon; Robert Irvine's new show airing in April!
Gas Works: Author & Illustrator Chris Dowgin
Acoustic Sessions: with Chris Dowgin
YouTube: Daily Dirt from Salem!
Documentary: Salem Secret Underground
Beyond the Grave Radio: Presents Chris Dowgin
Legendary Locals of Salem: Chris Dowgin
Books:
Salem House Press: List of Chris Dowgin's Books
Photos in Media:
Self-Guided Tours
For a truly private tour...we offer several self-guided tours of Salem and the Gold Coast to the north on Cape Ann. Our multimedia tours are Google Maps enabled providing times between stops and easy directions. Each stop has a descriptive history, interruptive images, audio, video, and links for more info. All of our tours are compatible on your Android, iPhone, tablet, and laptop.
Tours start at $5 a download.
CLICK BELOW FOR DESCRIPTIONS ON OUR VARIOUS SELF-GUIDED TOURS:
Coming Soon!