The
Exotic Driving

Tours

Boston's Gold Coast and the Equestrian areas to the west have several wonderful day trips to offer. Either it be perusing through the antique shops of Essex or visiting an American Castle, the North Shore has several adventures to offer. We will lead you on these jaunts in our car or on your bike. Your choice!

Choose your adventure below and we will make the magic happen.*

*We drive modern cars to take you on your journey, those jaunty cars in the photo is just, a photo....
Hammond Castle and Boston Gold Coast Tour

Please park at Lynch Park. After a tour of this park, which was President Taft's Summer White House for two years, and Rice Beach next door, we will gather in the tour's vehicle and begin our tour up one of the most beautiful roads in the country along Boston's Gold Coast. A gorgeous winding wooded road along the ocean filled with Jacobean, Tudor, Georgian, and Modern manors of those who had shaped America. A road filled with many nooks and crannies in which we will stop along our way and visit.
The highlight of the tour is rock hopping on Rafe's Chasm (the location of Longfellow's The Wreck of the Hesperus) and Hammond Castle (admission included). Hammond Castle was built from various ruins inventor John Hays Hammond Jr. brought back from England. Hammond was an inventor and friend of Nikola Tesla. The castle offers the usual knights in armor and swords, antiquities from throughout Europe, and fine furnishings from the turn of the last century.
Afterward, we will head back down Rt 127 and take in a few more vistas and beaches before returning to Lynch Park.
The Tour Takes 4.5hrs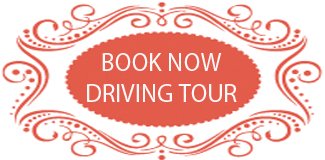 Motif #1 and Rockport Tour
Please park at Lynch Park in Beverly. From there we will enter our tour car and travel up Route 127 through Boston's Gold Coast through windy wooded roads along the ocean past marvelous examples of the gilded age.
We will drive north and visit many places of beauty and grandeur. We will pass Eastern Point and head to Bass Rocks (possible site of Leif Erikson's brothers death) and stop for a walk on Good Harbor Beach. On we will go from there to take a fifteen minute walk along the ocean in Rockport and stop to see a beach Neil Diamond moors his boat at. Next we will see the famous Motif Number One! A red lobster shack on the pier that has appeared in thousands of paintings.
We will stop on Granite Pier, a jetty that rises over fifty feet out of the ocean. Onward we go to visit the quaint little village of Annisquam after crossing a pedestrian bridge. Following that we will spend a little more time at Halibut State Park, an old rock quarry on the ocean. To finish off the tour I will take you to Dogtown.
The original location of the Gloucester settlement of Roger Conant (founder of Salem) which was left to the dogs and witches of the town. A dark wood rumored to have werewolves venturing through it. Inside we will walk past the inspirational boulders coined by Roger Babson along Babson Reservoir. Phrase that promote COURAGE, IDEAS, KINDNESS, LOYALTY, INDUSTRY, INITIATIVE, and INTEGRITY.
To finish up we will drive down the wooded wonderland of Route 127 to the country roads of Route 22 to return to Lynch Park.
Tour Takes 4.5hrs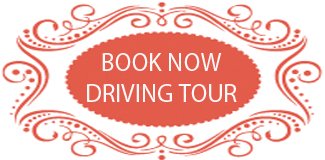 The
Local

Drive
Please park at Lynch Park in Beverly. This tour is for those who have just moved to town and want to learn more about the area. We will venture on the routes that will bring you to most of the North Shore day trip destinations. Once you learn these routes you will open up a lifetime of journeys. Also these roads are some of the most beautiful Sunday drives in the country. They are filled with ocean vistas, winding wooded trails, amazing architecture, quaint farm stands, local boutiques, public gardens, ponds, swimming holes, kayaking, biking woods, and hiking preserves.
We will begin our journey on Rt 127 which will bring us through Prides Crossing, Beverly Farms, Manchester-by-the-Sea, and Magnolia along the ocean driving past the mansions of Boston's Gold Coast. Then we will head west on Rt 133 through Gloucester, Essex, and Ipswich past horse farms, salt marshes, antique stores, kayaking, and clam shacks. Once in Ipswich we will venture to Little and Great Neck and see the mouth of the Ipswich River on the ocean. Then we will travel back and see the largest collection of First Period Homes (1600s-1700) in the country. Then we will head south on Olde Rt 1 to Topsfield which is the top of the county and venture into the woods past English Manors. Then we will head back east on Rt 97 past farmlands and hiking preserves. We will stoop and stretch our legs as we hike through JC Phillips Preserve. Afterwards we will head to Larch Street through Hamilton and Wenham past fine architecture set in the country. Afterward we will continue east down Rt 22 past Longhill Garden back to Lynch Park.
This is the basic tour of the North Shore. Come back and take other Sunday Drives with us and learn other great routes that will open up day trips to Trustees of the Reservation sites, Historic New England properties, Audubon Society preserves, public gardens, farm stands, hiking preserves, swimming holes, kayaking locations, rail trails, ocean vistas, architecture tours, boutique shopping, food tours, live music, music festivals, rappelling cliffs, ocean chasms, museums, house tours, handmade ice cream, castles, antiques, and more!
Each Tour Takes 2.5hrs