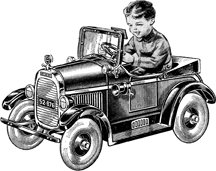 Due to injury our guided tours will be suspended to the Spring, please enjoy our Hocus Pocus or H.P. Lovecraft Self Guided Tours!
Boston's Gold Coast and the Equestrian areas to the west have several wonderful day trips to offer. Either it be perusing through the anitique shops of Essex or visiting an American Castle, the North Shore has several adventures to offer. We will lead you on these jaunts in our car or on your bike. Your choice!
Choose your adventure below and we will make the magic happen.
Hammond Castle and Boston Gold Coast Tour
1PM on Fridays~Eccentric Inventor's Castle, Most Beautiful Road in the Country, Rocky Bluffs, and Architecture. Tour last 4.5hrs. Group size is 1-7.
~Click for More Info~
Sunday Local Drive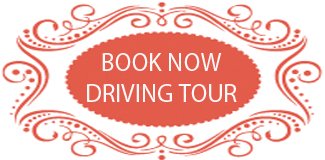 1PM on Sundays~Learn the scenic routes in your area and be able to plan your own day trips. Tour last 2.5hrs. Group size is 1-4.
~Click for More Info~
3 Hikes Tour
1PM on Tuesdays~Three Museum Stops, Country Drive, and Boutique Walk. Tour last 4.5hrs. Group size is 1-7.
~Click for More Info~
Art and Shopping on Cape Ann Tour
1PM on Thursdays~Three Museum Stops, Country Drive, and Boutique Walk. Tour last 4.5hrs. Group size is 1-7.
~Click for More Info~
Art and Shopping on Cape Ann
We will park on Hospital Point in Beverly at the end of Bayview Ave. on the ocean. From their we will enter the tour's vehicle. Venturing north we will venture through Boston's Golden Coast along Route 127 to Eastern Point. In this neighborhood is Beauport and the Sleeper-McCann Mansion.
Perched on a rock's edge above Gloucester Harbor it resides. It was the home of one of America's first professional interior designers, Henry Davis Sleeper. We will tour his home filled with his lifetime's collection of curiosities, colored glass, folk art, china, and silhouettes in every nook and alcove. Each of the forty rooms is distinguished by a historical or literary figure, theme, color, shape, or object.
Next we will venture to Cape Ann Museum. The region's history from its earliest days as a fishing and shipping port to its mid-19th century role in the granite industry are highlighted. The Museum's fine art collection includes the largest grouping of works by native son and renowned marine artist, Fitz Henry Lane, as well as work by other prominent painters and sculptors who lived on, visited or were inspired by Cape Ann like Winslow Homer. Plus the museum has many rotating shows on exhibition.
Around the corner we will visit the house of Judith Sargent Murray (1751-1820), a philosopher, writer and an early advocate of women's equality. Her husband Rev. John Murray was the founder of the Universalist Church. Inside you are welcome to see a small collection of original works by the great portrait painter, John Singer Sargent.
Shopping! We will venture to the next town north, Rockport. A walk up Bearskin Neck will tantalize you with women's dress shops, jewelry, spiritual shops, native crafts, and more! This is the regions favorite destination for Christmas shopping supporting many small local shops.
Then we will head back home to our beginning.
1pm Thursdays

Tour lasts 4.5hrs | 1-7 People

Price : $544 - $644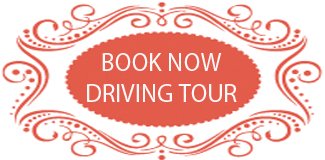 3 Hikes Tour
Please park at Hospital Point Beverly at the end of Bayview Ave. on the ocean. On our 3 hikes we will venture into the woods, a manorial garden, and the ruins of an estate to see how man and nature dance together through time. First we will enter our tour car and travel a few minutes to the Sally Milligan Nature Preserve. In this arrowhead shaped park we will venute on various trails to the old manor wall and back again. From there we will ride to Long Hill Garden.
From 1916 to 1978, Long Hill was the summer home of the editor of The Atlantic Monthly, Ellery Sedgwick. He summered here with his first wife, Mabel Cabot Sedgwick, author of The Garden Month by Month, and his second wife, Marjorie Russell Sedgwick, a rare plants specialist. His two wives created a delightful, enchanting landscape, surrounded by more than 100 acres of woodland. Now it is open for us to view all of its blooming trese and plants surrounding a Georgian manor.
Next we will head to the JC Phillips Nature Preserve. The JC Phillips Nature Preserve is 85 acres in the Northwest corner of Moraine Farm in Beverly, Mass. John Charles Phillips hired famed landscape architect Frederick Law Olmstead to design and lay out a functioning farm and homestead. Olmstead designed the carriage trails exemplifying the natural landscape, hiding the hand of man in its design. JC's son Ambassador William Phillips built a Italianate mansion named Highover in 1913 on what is now the Nature Preserve. The mansion burned down in 1968, soon after his death, but some of its ruins and footprint are still there. Ambassador Phillips served in the State Department for much of the first half of the 20th century, with postings in China, Western Europe, and India. He was head of the OSS in London during WWIII. The preserve sits on Wenham Lake and is bordered by a moraine, a hill formed at the end of a glacier which blocks glacial melt water from leaving. After hiking past the ruins and walking along the lake we will head back and drive to our begining.
1pm Tuesdays

Tour lasts 4.5hrs | 1-7 People

Price :$500- $600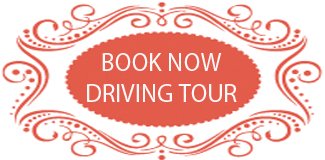 The
Local

Drive
Please park at Hospital Point Beverly at the end of Bayview Ave. on the Ocean. This tour is for those who have just moved to town and want to learn more about the area. We will venture on the routes that will bring you to most of the North Shore day trip destinations. Once you learn these routes you will open up a lifetime of journeys. Also these roads are some of the most beautiful Sunday drives in the country. They are filled with ocean vistas, winding wooded roads, amazing architecture, quaint farmstands, local boutiques, public gardens, ponds, swimming holes, kayaking, biking woods, and hiking preserves.
We will begin our journey on Rt 127 which will bring us through Prides Crossing, Beverly Farms, Manchester-by-the-Sea, and Magnolia along the ocean driving past the mansions of Boston's Gold Coast. Then we will head west on Rt 133 through Gloucester, Essex, and Ipswich past horse farms, salt marshes, antique stores, kayaking, and clam shacks. Once in Ipswich we will venture to Little and Great Neck and see the mouth of the Ipswich River on the ocean. Then we will travel back and see the largest collection of First Period Homes (1600s-1700) in the country. Then we will head south on Olde Rt 1 to Topsfield which is the top of the county and venture into the woods past English Manors. Then we will head back east on Rt 97 past farmlands and hiking preserves. We will stoop and stretch our legs as we hike through JC Philips Preserve. Afterwards we will head to Larch Street through Hamilton and Wenham past fine architecture set in the country. Afterward we will continue east down Rt 22 past Longhill Garden back to Hospital Point.
This basic tour of the North Shore will open up daytrips to Trustees of the Reservation sites, Historic New England properties, Audubon Society preserves, public gardens, farmstands, hiking preserves, swimming holes, kayaking locations, rail trails, ocean vistas, architecture tours, botique shopping, food tours, live music, music festivals, rappelling cliffs, ocean chasms, museums, house tours, handmade ice cream, castles, antiques, and more!
1pm Sundays

Tour lasts 2.5hrs | 1-4 People

Price: $300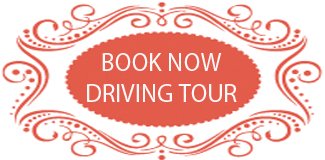 Hammond Castle and Boston Gold Coast Tour

Please park at Hospital Point at the end of Bay View Ave. on the ocean. Then we will gather in the tour's vehicle and begin our tour up one of the most beautiful roads in the country along Boston's Gold Coast. A gorgeous winding wooded road along the ocean filled with Jacobean, Tudor, Georgian, and Modern manors of those who had shaped America. A road filled with many nooks and crannies in which we will stop along our way and visit.
The highlight of the tour is rock hopping on Rafe's Chasm (the location of Longfellow's The Wreck of the Hesperus) and Hammond Castle (admission included). Hammond Castle was built from various ruins inventor John Hays Hammond Jr. brought back from England. Hammond was an inventor and friend of Nikola Tesla. The castle offers the usual knights in armor and swords, antiquities from throughout Europe, and fine furnishings from the turn of the last century.
Afterward, we will head back down Rt 127 and take in a few more vistas and beaches before returning to Hospital Point.
1pm Mondays

Tour lasts 4.5hrs | 1-7 People

Price $450-$640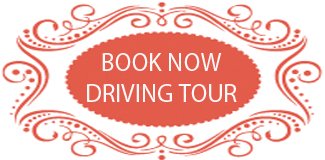 Exotic Driving Tours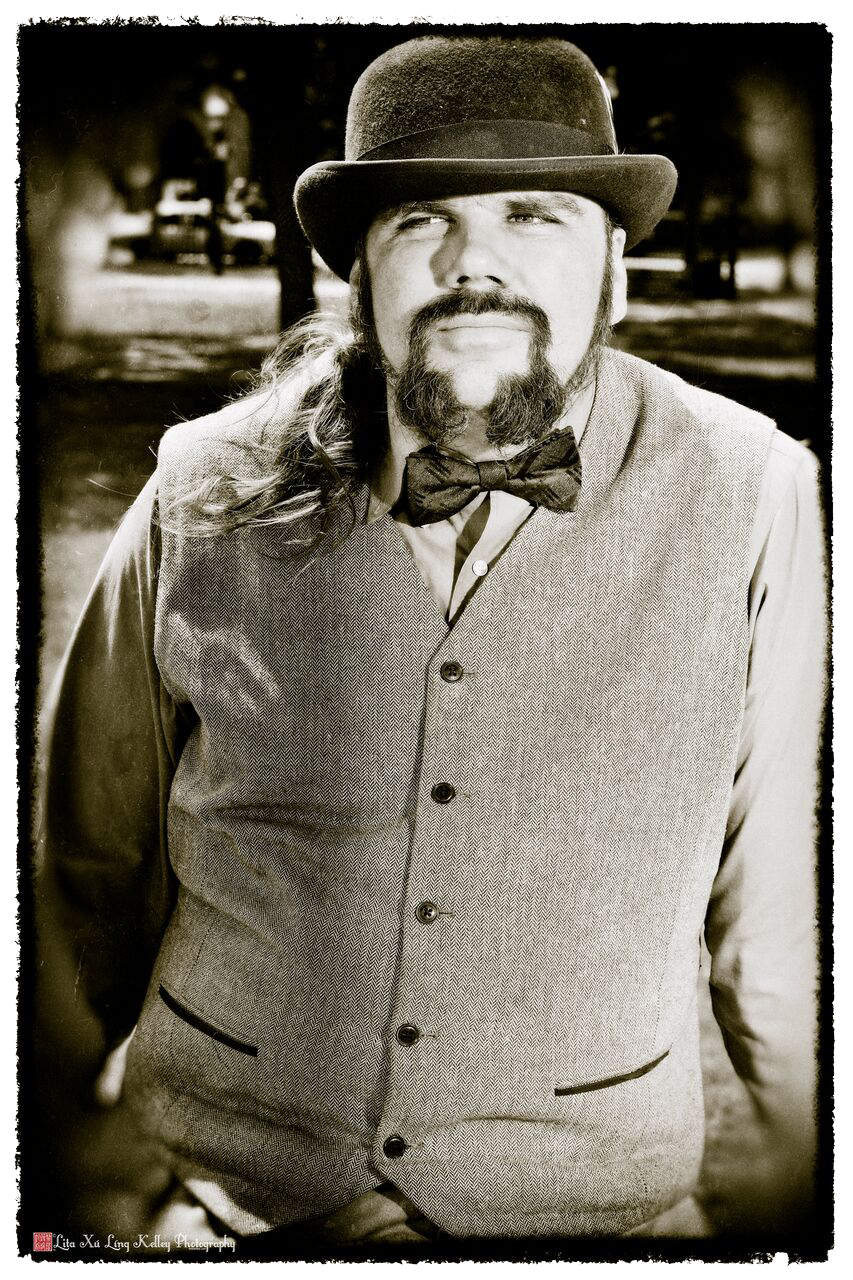 The Boston's Gold Coast started in the late nineteenth century and continues today attracting the rich, powerful, and famous to call it home. As property taxes got too high in Boston, the wealthy moved North along the ocean starting in Nahant and eventually made it to Rockport where a living art colony sprung up that attracted many of our world's masters. Presidents ran the country here as they left the hot summers in Washington. Plus artists like Frederick Law Olmstead created many of the properties you will find here. Plus there are a few castles dotted along the way. Hidden within this area are farm stand, music festivals, grand gardens, estates, grand stories, beaches, shopping, dinning, hiking, and more!
The Gold Coast consists of the towns on the North Shore in Cape Ann including Rockport, Gloucester, Manchester-by-the-Sea, Beverly Farms, Prides Crossing, and Ipswich which the people who shaped the 20th century built their mansions and castles on during the Gilded Age. Come back throughout the year and see our different Driving tour options of Boston's Gold Coast. After you take one of our Driving tours, why not try one of our biking, walking, or self-guided tours. We are Cape Ann's Day Trip company providing tours daily.
Embrace the Beauty and Grandeur!!!
History and Location of Lynch Park
Lynch Park is the meeting place for our tours. It has an interesting history. It was once the summer White House for two years during William Howard Taft's presidency. A stay which didn't end well with the woman who had owned it had to be restrained from burning the residence down after she evicted him. The house was named Stetson Hall, named after the man who built it and invented the cowboy hat. The house was saved by Louise Dupont Crowninshield and her husband Keno Crowninshield and moved across the harbor on two barges to Peach's Point in Marblehead. The mansion used to reside where the rose garden is now. Click here for a complete history. The house also appears in The Sinclair Narratives' tale in Arkham: Tales from the Flipside.